CAREERS EDUCATION / POST 16
Careers Education & Guidance Programme
Warblington School is committed to providing our students with a comprehensive programme of Careers Education, Information, Advice and Guidance (CEIAG) and Work Related Learning (WRL) throughout Years 7-11.

Username: careerswarblington
Password: extra
Pupil Entitlement
Pupils in Years 8-11 are entitled to:
Find out about technical education qualifications and apprenticeship opportunities, as part of a careers programme which provides information on the full range of education and training options available at each transition point;
Hear from a range of local providers about the opportunities they offer, including technical education and apprenticeships – through course choice evenings, assemblies and group discussions and taster events;
Understand how to make applications for the full range of academic and technical courses.A number of events, integrated into the school's careers programme, will offer providers an opportunity to come into college to speak to pupils and/or their parents/carers.
Management of Provider Access Requests
A provider not already working with the college and wishing to request access should contact Mr R Gellett or Mrs Lucy Fletcher on 02392 475480 or email [email protected] or [email protected]. We are happy to include work with all stakeholders.
Careers Development
We endeavour to work towards the Careers Development Institute Framework for careers, employability and enterprise education 7-19 (November 2015), the DFE Careers guidance and inspiration in schools' Statutory guidance (July 2021) and other good practice guidance from the Department of Education, Ofsted and other relevant bodies. The school is also working to complete all 8 Gatsby Benchmarks, a sign of excellent CEIAG, as soon as possible. The school holds the Quality in Careers Standard. This was re-assessed in July 2021. It will be re-assessed in March 2024.
Careers and work related education is an important part of the wider curriculum that we offer within the school to our pupils.
We believe that every individual should be prepared for the opportunities, responsibilities and experiences of adult life, and that this preparation should be an important and distinctive element of the curriculum.
Our Careers Education Programme provides students with skills, knowledge, support and experience of the world of work to enable them to make informed career choices.
Another important element for our students is the access to independent and impartial advice and guidance, which supports them in broadening their horizons, raising aspirations and reaching their own careers aspirations.
Pupils will be making important pathway and career choices which will ultimately impact on their life. It is essential that parents and carers play an active role in exploring the options and choices which are best for their child.  Students can access career information using Careers Companion (Username: careerswarblington Password: extra)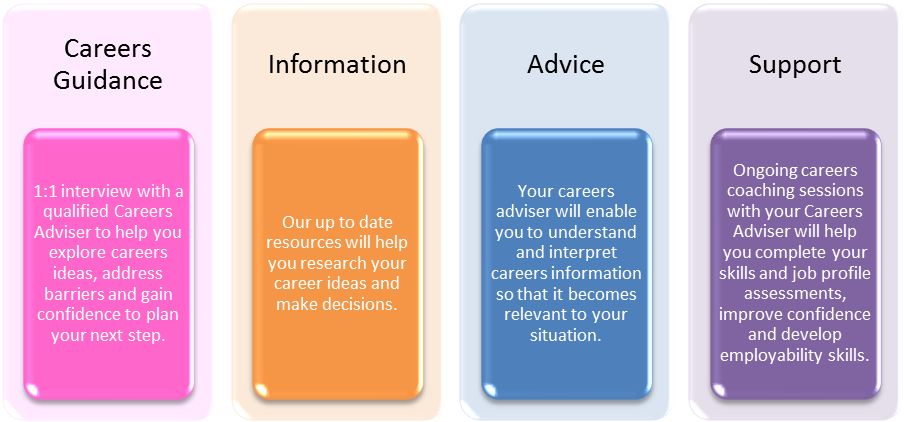 Thinking about life after Warblington School?
Hampshire County Council have developed a website with a whole host of information on education, training and local youth support: www.hants.gov.uk/yourfuture